Welcome to TannerTrack
TannerTrack is a family owned business based in Pakenham Victoria and has been selling tractors and attachments since 2011. We also have an Appointed Dealer in Dalby Queensland.
LOVOL tractors are known for their Durability, Mechanical Simplicity, Value for Money and Ease of Operation.
They are also backed by a 3-year warranty, which is one of the best in the industry.
TYM tractors are also known for their quality and performance.
Tannertrack offer a wide range of models to choose from, so there is sure to be a LOVOL or TYM tractor that is perfect for your needs.
If you are looking for a new tractor, TannerTrack is a great place to start your search.
We have a wide selection of LOVOL and TYM tractors to choose from, HST to Manual, Rop's to Cabin and Implements to match. 
Our experienced staff can help you find the perfect tractor for your needs.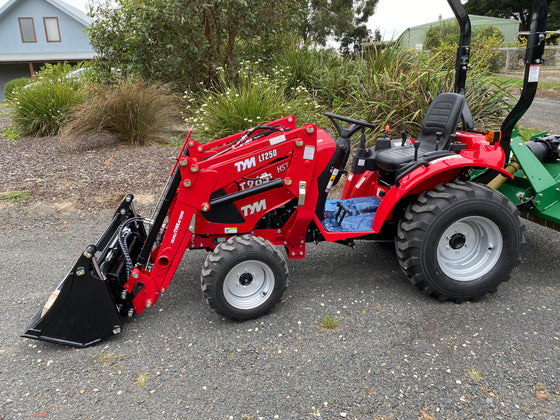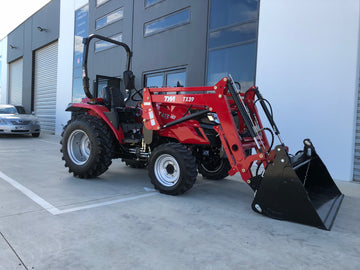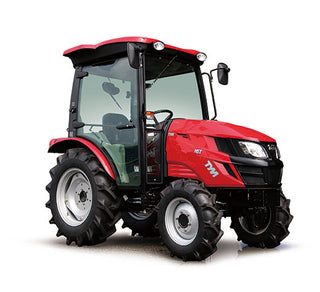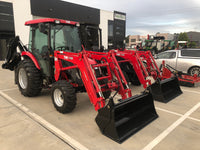 Mid-Sized
TYM Tractors
Choose from 5 different models that are available for Mid Sized TYM Tractors ranging from 40hp to 50hp. If you need any assistance, please get in touch!
Shop TYM Tractors
Contact Us
20+ Years of Experience
Authorised Tractor Dealer
We have full service facility's to keep your tractor up and running with no problems. From general servicing to engine rebuilds we can do it all. Give us a call to discuss what we can do for you.
Contact Us
★★★★★

Fantastic company to deal with, everything was seamless. The tractor performs extremely well. There was no surprises. Geoff and Dave very courteous and polite and very knowledgeable about their products. Cant wait to try all the attachments we bought with the tractor. Would definitely go back again if we need anything else. They are located 1.5hrs from where we live but it was well worth the drive. Highly recommend this company."
★★★★★

Hi David, writing to thank you for your outstanding service when I purchased my new 70 HP HX tractor. I actually shopped around for at least 18 months at field days , on the internet and at other tractor brands sales rooms. In the end a trip to showroom at Pakenham sealed the deal. I am convinced the HX is the best value tractor on the market for its size and equipment. You willingness to travel to southern NSW to service my machine and adjust after the prescribed operating hours was very much appreciated.
★★★★★

I bought a Luzhong LZ304 from Tanner Track in October 2014 and have found it to be a good value fully featured hobby farm tractor. The whole experience of purchasing from Tanner Track was very painless with efficient shipping interstate, and excellent support before, during, and after the sale, even well outside the warranty period. David knows these tractors inside out and is always happy to offer advice. I've had a couple of minor issues with the tractor, but these have been quickly sorted out by David. More businesses should be run like Tanner Track.
★★★★★

I told Jeff the task I wanted to do and he gave me a choice of three tractors that would do the job at the lowest cost. I visited their rather compact premises in Cranbourne, (since enlarged) to park my self in each of the tractors. Dave and Jeff agreed to raise the seat height at no charge on any tractor we bought. We had a Huaxia 454 delivered by Dave in April 2019.

On delivery, Dave gave me a rundown of the tractor attributes and then used it to demonstrate how to do the task I needed.